On May 31, all 10 evaporative condensers ordered by domestic customers from us have been completed, and the workers are busy shipping.
An evaporative condenser is a device that converts refrigerant contained within a closed circuit from a heated vapor to a cooled liquid form by the evaporation of water sprayed on the exterior surface of the refrigerant tubing. It is essentially a hybrid between an air-cooled condenser and a water-cooled condenser which uses the principles of heat rejection to follow an evaporative process.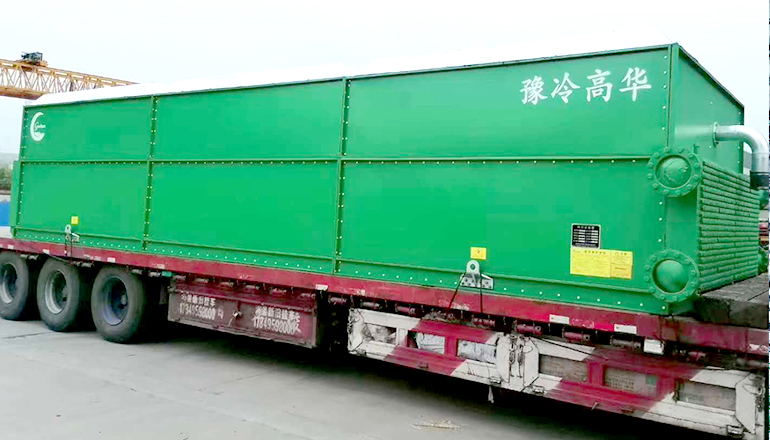 The advantages of evaporative condenser
Evaporative condensers reduce the water pumping and chemical treatment requirements associated with cooling tower-refrigerant condenser system.
they require substantially less fan power than the air cooled condenser of comparable capacity.
The evaporative condenser can operate at a lower condensing temperature than the air cooled condenser.
Compared to Shell & Tube Condensers and cooling tower, about 15% electrical consumption can be saved due to low-pressure condensation of refrigerant.
There is no down time required for annual cleaning.
Gaohua is able to provide cost-effective solutions according to the needs of users. We strictly follow the national standards and industry specifications for equipment manufacturing. Furthermore, our facilities are ISO certified. Please do not hesitate to contact us for more information and quotation. We ensure you the fast response, low price and short delivery time.