Evaporative condenser is one of our main product, which is wildly welcomed by domestic and foreign customers. The Methanol evaporative condenser customized for Hebei customers is stepping up production. The main components of the evaporative condenser are fan, condensing coil, water distribution system, circulating water pump, and drift eliminator.
The Evaporative Condenser is a energy-saving, water-saving, high-efficiency and eco-friendly condensation device which uses evaporation and condensation as the main mode of heat exchange. The vapor to be condensed is circulated through a condensing coil, which is continually wetted on the outside by a recirculating water system. Air is pulled over the coil, causing a small portion of the recirculating water to evaporate. The evaporation removes heat from the vapor in the coil, causing it to condense. It takes up a small area and is easy to operate and maintain.
There are two main types of evaporative condenser: forced- draft and induced-draft. As for forced-draft type, there are centrifugal fan and axial fan two models, while for induced-draft, axial fan models are the most common in today's market.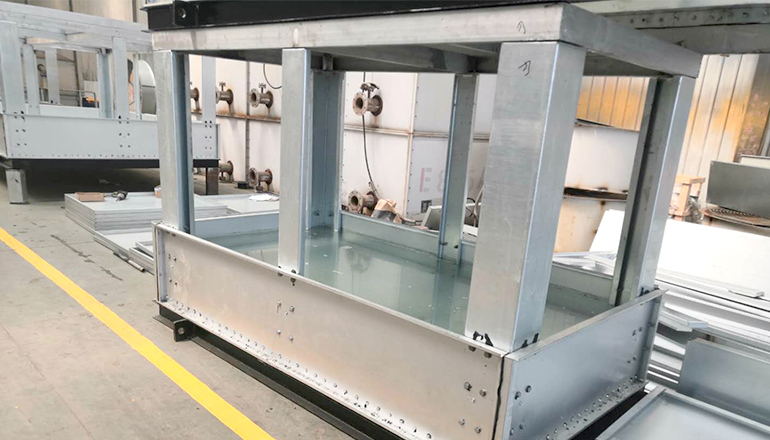 According to different on-site condition, Gaohua will provide you the most suitable technical proposal. Please don't hesitate to contact us, if you have any questions about our products.