What is wet bulb temperature?
The temperature under relative humidity at 100% is called wet bulb temperature also means it is the lowest temperature the air can be cooled at a constant pressure. Generally speaking, wet bulb temperature is always higher than (or equal) dew point temperature. What is dew point temperature? Dew point temperature is a measure of how much water vapor in the air. Dry bulb temperature ≥ wet bulb temperature ≥ dew point temperature.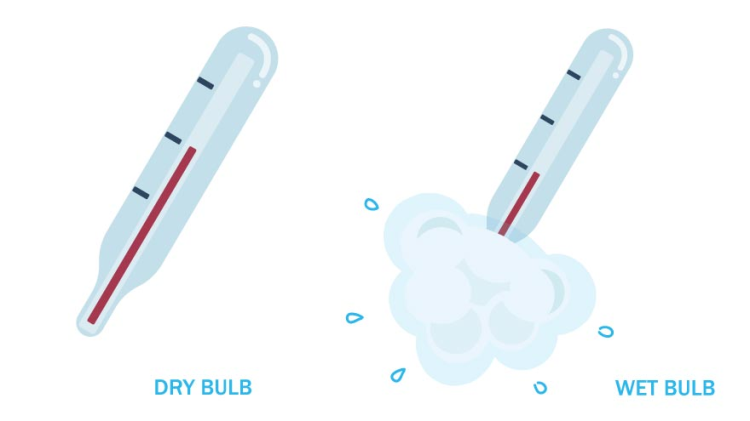 Cooling tower's main parameter:
A cooling tower primarily uses latent heat of vaporization (evaporation) to cool process water. Minor additional cooling is provided by the air because of its temperature increase. Cooling tower selection and performance is based on water flow rate, water inlet temperature, water outlet temperature and ambient wet bulb temperature.
Cooling tower with wet bulb temperature
Why there has relationship between wet bulb temperature and cooling tower? Cooling tower major path of heat removal is evaporation. Wet bulb temperature is the lowest temperature the air can be cooled. Wet bulb temperature is not only effects the efficiency but also is the index of cooling tower operates efficiency. When discuss about cooling tower efficiency, we would consider the temperature difference between output water temperature and wet bulb temperature and the deviation of temperature is called approach temperature. Most air through heat exchange cannot reach to saturated status, so hot water are usually higher than wet bulb temperature for 3 to 6 degrees after cooling.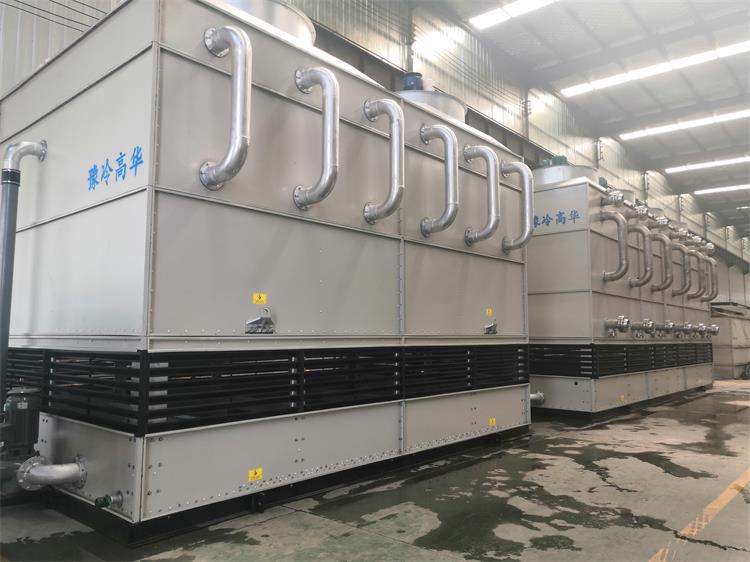 In some areas whose climate are hot and rainy, the damp climate is not good for evaporate that would decrease the heat exchange efficiency. But when we discuss about cooling tower cooling capacity, not only climate type should be considered but also quality and scale need to be considered. In this case, enlarge the cooling tower size can ensure the capability of cooling performance.
Cooling tower shell corrosion situation is more serious in coastal area. In China, many customers also have this problem. Finally, they almost gained the improvement by used Gaohua closed circuit cooling tower.